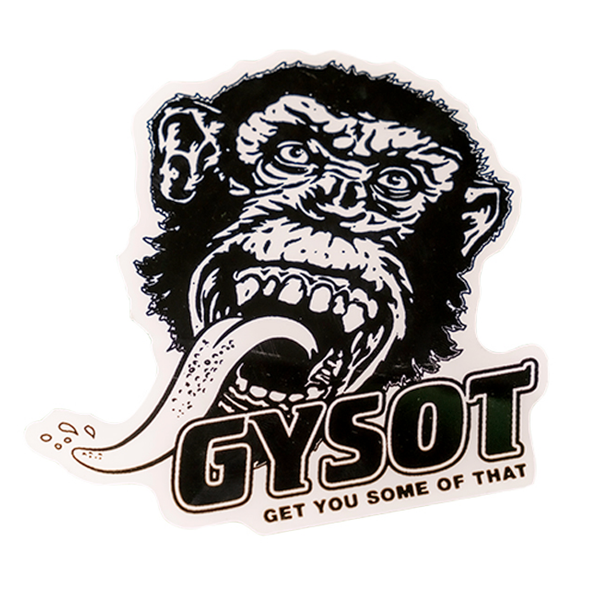 Make your car, locker, laptop and walls stand out with these incredible 4" x 4.23" GYSOT Monkey Stickers. A great gift for the perfect birthday or Christmas, who knows, maybe you got one for yourself!

99% of our orders ship by the next business day - many ship out the same day from our warehouse in Dallas, TX.  Shipping time will vary by your location.
MONKEY MULTIPLIER
Multiply the entries of your ENTIRE ORDER by purchasing a Monkey Multiplier!
10X Entries On All Orders
+ FREE SHIPPING ON ORDERS OVER $89
ENDS
IN:
Days
Hours
Minutes
Seconds