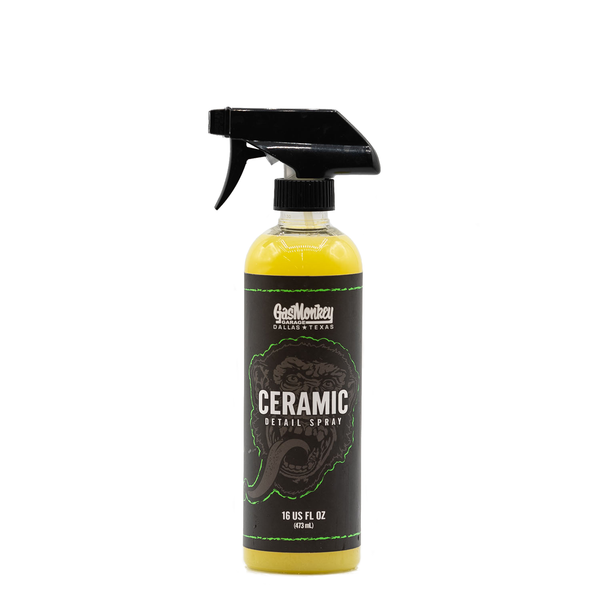 Gas Monkey Garage Ceramic Detail Spray

Very easy to use
Applies very quickly
Highly effective - 1-2 sprays per panel
High gloss finish
UV protection
Minimum surface prep required
Built in ceramic sealant that can last up to 90 days
Can use on any surface - Paint, chrome, wheels, plastic
Banana scented (for all of you Gas Monkeys out there)

99% of our orders ship by the next business day - many ship out the same day from our warehouse in Dallas, TX.  Shipping time will vary by your location.
MONKEY MULTIPLIER
Multiply the entries of your ENTIRE ORDER by purchasing a Monkey Multiplier!
10X Entries On All Orders
+ FREE SHIPPING ON ORDERS OVER $89
ENDS
IN:
Days
Hours
Minutes
Seconds